Canton Personal Injury Lawyers
Protecting Your Rights & Fighting for You:

(770) 741-1951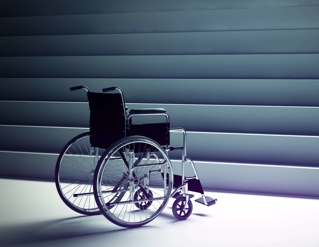 If you have been injured in an accident in Cherokee County, an injury lawyer from Hasty Pope, LLP can help. Our firm has the experience, knowledge, and resources necessary to help you obtain financial compensation for your medical costs, loss of wages, and pain and suffering. After an accident, the at-fault party is responsible for any resulting damages. Our team can help determine liability in your case and hold the liable parties accountable for their actions.
Why Hire Hasty Pope?
130+ Years of Combined Experience
Free Consultations
Millions of Dollars Recovered
Hundreds of Cases Taken to Trial
---
Aggressive Representation While You Recover
Many victims of accidents are tempted to handle the litigation surrounding their case on their own, without the assistance of a personal injury lawyer. This may seem like a bargain on the surface, but in the long run, it regularly proves a total disaster. A respectable attorney understands the legal hoops you will need to jump through and the paperwork and deadlines necessary to file a successful case. At Hasty Pope, we are dedicated to crafting an effective legal strategy for your particular personal injury case.
With our skill and experience, your case will be stronger than it would be without professional legal assistance. Our lawyers are not afraid of the courtroom and we will not back down from a fight without giving it our all.
Our Team Has Won Over $100 Million for Our Clients! Find Out How We Can Help You During a Free Consultation (770) 741-1951.
Representation for Workplace Injuries
If you have been injured at work, you have the right to file a workers' compensation claim. Work-related injuries can be severe, resulting in serious disabilities. Since there are very specific rules that apply to filing a claim and seeking benefits, your best course of action is to hire an injury attorney at Hasty Pope. Our team can advise you of your rights, help you meet deadlines, converse with insurance companies, file a successful claim, and appeal a denied claim.
If you are seeking a personal injury attorney who offers personalized service, look no further than Hasty Pope. Our team has the skill you need to pursue justice.